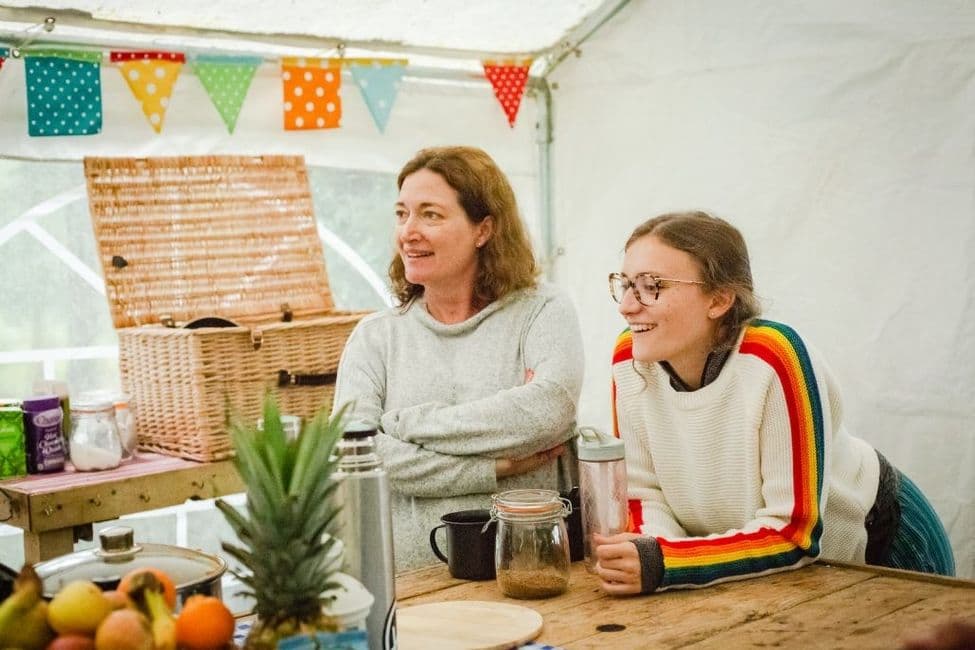 Surf, Yoga, and Woodland Camping Weekend
Join our unique surf & yoga retreat in Cornwall for a weekend packed with energising surf & restorative woodland yoga.
Whether it's your first time in the surf or you're looking to improve, our aim for the weekend is to simply have fun and share our surfing knowledge in a relaxed environment.
With post & pre surfing woodland yoga sessions our unique space provides an ideal setting to unwind and re-energise whilst surrounded in nature.
Day 1
After a warm welcome and introductions, we'll jump straight into wetsuits and head for the beach with our surfboards.
You'll need your swimming costume, a towel and some shoes for the beach.
Once at the beach, we'll cover the basics of surf safety and how best to manage your surfboard in the waves.
If it's your first time surfing our aim for the lesson is to pass on enough information for you to feel confident to enjoy surfing safely in the future on your own accord.
After your lesson, we'll all gather together and head over to the Sainsbury's over the road for evening essentials before travelling in-convoy up to our woodland wild camp.
Once up at the woodland, we'll give you a quick tour of the site before settling into your tents and enjoying a cup of tea or coffee. Your yoga sessions are delivered in our open-sided covered barn.
Day 2
Sunday: Put Your Skills to Practice
After breakfast, there's no better way to start your day than with a yoga session with the morning birdsong as your soundtrack. This morning's session will focus on awakening your body and recharging your muscles for more surf.
Energised and focused, you'll head back to the beach to build upon yesterday's surf session and develop your skills to the next level.
Whether you're practising how to turn your board or paddling out the back for bigger waves, today is all about progression whatever your level; feel confident in the ocean and recognise how much you've learned.
You'll be handed your towel at around 13:00 as a great weekend adventure comes to an end.
Note: This itinerary and the duration of the activities are subject to change due to group abilities and preferences, and weather conditions and forecasts.
Address

Newquay Cornwall UK TR7 1NF
Book now
Your weekly dose of Cornish cheer!
When you can't be in your favourite place all the time, catch up on the latest stories, upcoming events, holiday ideas, and offers with a newsletter straight to your inbox. Terms and Conditions / GDPR compliance: by providing personally identifiable information Visit Cornwall will use it to provide you with ongoing information about their products and services. No one from Visit Cornwall will rent, sell or lease this personally identifiable information to other companies or individuals.
We use cookies to personalise content and ads and to analyse our traffic. You consent to our cookies if you continue to use our website. (Privacy Policy)